DSI Store
The best place to buy Autodesk Fusion 360.
If you need anything not offered below, don't hesitate to contact us or chat!
Want to see what we're all about?
Download free trial
Extraordinary Innovation That Works For All
Our deep materials science expertise and wide application experience brings proven innovation across a huge range of metal cutting and shaping needs.

Buy
Fusion 360
Purchased Options
Fusion 360 Extensions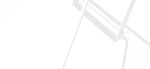 Fusion 360
Machining Extension
Gain access to advanced manufacturing tools, including simultaneous 4 and 5-axis strategies, industry leading toolpath trimming, and time-saving automations.
Autodesk Software
DSI Services